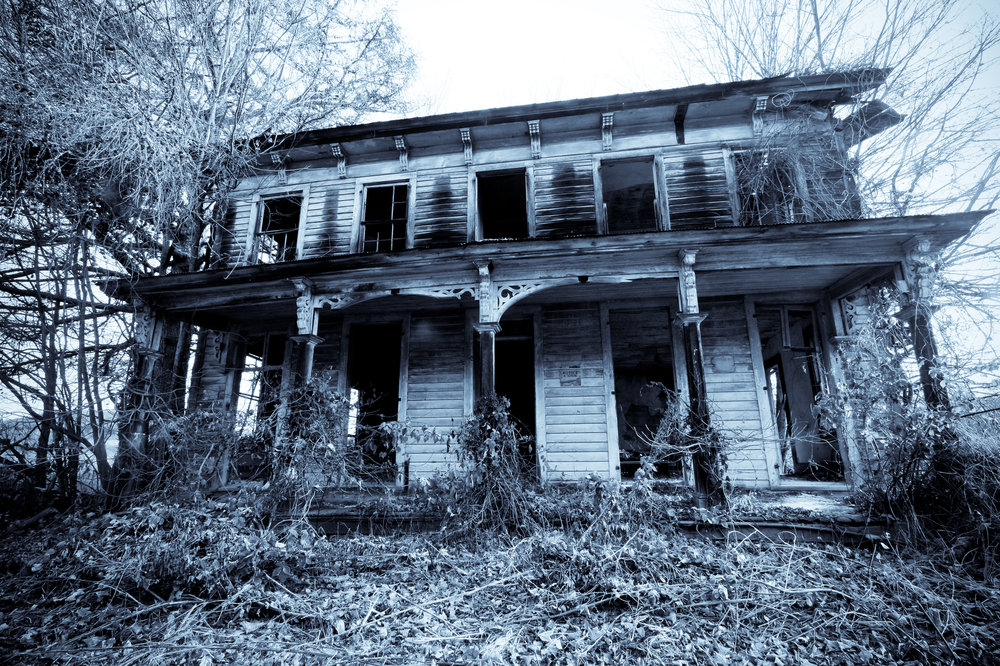 Flipping Haunted Homes – The Next Big Money-Maker
The paranormal, ghost hunting and spiritual activities are very popular and fashionable right now. Yet, in all of this country, there is just one recognized haunted house. It is in Nyack, NY, and is legally recognized as being haunted.
"As a matter of law, the house is haunted." This sentence in a ruling by the New York Supreme Court in July, 1991 generated international headlines for a real estate dispute surrounding the sale of 1 La Veta Place.
This is of significance because according to law people cannot just describe their house as being haunted when they want to. This, in turn, makes it an important issue for real estate professionals, who must make sure that they represent their properties properly.
Meanwhile, every year, thousands of people travel to Salem, MA, during Halloween in the hopes of being able to witness some spooky goings-on. There is a real appetite for the paranormal, such as for things that make noises in the dark. And that includes haunted properties.
Are Ghosts an Investment Risk – Or the Opposite?
Trulia has completed a piece of research that indicated that a haunting was not good for house prices.
We found that most Americans consider both deaths and hauntings when finding their next home. Millennial men are the exception, with some possibly dying to live in a haunted home, according to Trulia's September survey, conducted online by Harris Poll among 2,098 U.S. adults ages 18 and older.
What this research showed more than anything, however, is that it presents a very interesting possibility for investors. On average, 43% of us will not buy a haunted property, rising to 50% among those who did not complete high school. What this means, in conjunction with the fact that there are legalities involved with whether or not a house is haunted, is that people have the opportunity to snap up properties at reduced prices because of suspected hauntings.
Fix and Flip – Seance and Flip?
It seems that there is a real market for haunted properties. Indeed, the haunted house in New York was sold and is now worth quite a bit money. Men who are between the ages of 18 and 34, meanwhile, are also a target demographic as they would like to purchase haunted properties. Meanwhile, those with a graduate degree and those over the age of 65 don't care about ghosts, so they are also a purchase demographic.
But then, there are those properties that you could snap up because of the worry that there are ghosts, and hold a seance or other event to "evict" the ghosts, only to then sell it at a profit. This is perhaps the easiest, as well as quickest and cheapest, way to fix and flip a loan, and you are guaranteed that hard money lenders will be interested in it.
Paranormal Disclosures
Hard money lenders want to see a quick profit. They will happily lend you money to purchase a property if they believe you will be able to sell it within no more than three to five years and at a profit. This is easily achieved with a haunted home. However, you do have to be aware of the paranormal disclosure laws, which lead us back to the property in New York.
Essentially, some states require homeowners to disclose certain events. Those events include hauntings and also recent deaths, or any criminal activity that took place in the home. Hence, you need to make sure that you remain within the law, and that you find out how long after those events you no longer have to disclose them. Buy cheap because of a ghost, sell expensive because it is probably gone. It is the perfect way to flip real estate.
.center_container #informationFacilitiesContainer h1 { color: !important; }.tms-card-container h2, #categoryFacilitiesContainer h2 { color: !important; }.tms-button { background-color: !important; }.center_container #categoryFacilitiesContainer #categoryCardContainer .col .card-title { color: !important; }.pagination-container .pagination li a { color: !important; }.center_container #browsingFacilitiesContainer h1 { color: !important; }.center_container .tms-card-container #facilityCardContainer .card-title { color: !important; }browsingFacilitiesContainer html a { color: !important; }.qa-decor-border-red { border-bottom: 3px solid !important; }
https://hardmoneylendersonline.com/wp-content/uploads/2020/02/flipping-haunted-homes-the-next-big-money-maker.jpg
666
1000
ctcadmin
https://hardmoneylendersonline.com/wp-content/uploads/2019/06/hard-money-logo-full-300x118.png
ctcadmin
2020-02-09 17:32:15
2019-06-13 17:35:52
Flipping Haunted Homes – The Next Big Money-Maker